Hey guys! I'm finally getting this weeks list up! I couldn't get it up earlier because I woke up needing to go to urgent care. But I'm okay now. Well not okay, but I have the proper medication. So anyways. How is y'alls week going so far? Any cool plans?
My (future) In-Laws are coming down this weekend to swap out my fiance's car. He was driving his parent's car while his car was back at home. He is currently doing an engine swap so he was using his parent's car. Well unfortunately the parent's car is getting in too bad of condition so they are going to give him his car back for a little while till they can swap the engine. Either way, him and I are both so excited to have his car back! It's been a rare thing for me to ride in his car. Since we started dating he has done so many things to it so I haven't gotten to ride in it much. I'm glad to finally be able to take the joy rides in it that he has been wanting to do with me so badly!
This is his baby! A 1968 Ford Mustang. It's beautiful right?? I love his car so much! He loves this thing more than me I bet haha! It's so mean, and when he gets his new, bigger engine.. well the neighbors are totally going to hate us! Oh well, gotta love a loud car! Tell me what y'all think!
Anyways, Click more to see this weeks list!! :)
↓↓↓↓↓↓
It's finally spring time, and this time around I want flats! I used to hate them because they would hurt my feet but I'm not going to be lazy anymore and buy some insoles so they will be super comfy on!
Aren't these shoes so cute?? The yellow pair also comes in a brown color!
I really want these travel notebooks! I have this whole like scrapbook idea for our different travels and I could totally put them in here!
And what better camera for my scrapbook can I use than the Fujifilm Instax Mini 8? It's the perfect camera for it!
I've wanted this product for a long long time and I finally found one that wasn't too expensive and had to gold that I like! Just hang it anywhere and put photos of Jesse and I on it. I would absolutely love that!
Yes! I love jumpers but they look hideous on me. I found a long pant one I actually like, and it's from H&M! Hopefully it'll look good on me! It's hard finding cut pants for girls who are thick from the waist down haha.
I have no idea where it would go but oh it would be sooo handy for us! We have way too much junk. Premature hoarders over here.
I am in desperate need on new pj's! I really would love to try this satin ones! Especially since the weather is getting warmer, I need something to help keep me cool during the night!
Best Mascara I ever bought! I bought it months before I moved and I lost it. I was so upset. Buuut last week I found it again, and it will never leave my site again! It's so great! I used to always rave about Benefits They're Real Mascara. It really is a great mascara. But then I tried this one and I was instantly in love. It's 50x better than They're real. I promise you that! Please go try some!
I saw a contestant wear a dress like this on The Voice last week and she looked like an angel! It's so beautiful! I know I couldn't do any justice in this dress, but it's so worth a shot!!
Another picture holder. This one you can set on a table or dresser or some place and display a few of your favorite photos. I would put some of my family, in-laws, Jesse and I, and Bevo!
Hope you enjoyed this weeks list! Let me know if you like anything!
I am trying so hard to work on my SXSW photos and photos from a day in downtown San Marcos, I've just had so much going on. I will try my hardest to get them out this week! I have something cool planned for tomorrow. If you enjoy beauty, you will like this one so come back tomorrow and check it out!!
Let me know if there is anything else you would like to see!
or tell me something, anything at all! :)
~~~
Have a great day!!

Check out my social media down below, and tell your friends about me! I love meeting new people!







Recent Posts: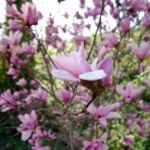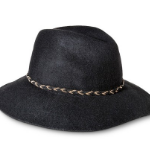 *** I do not own any of the above photos.